Percy Jackson Store
Note: We may earn a small commission from products that we promote on this site. We do our best to find unique merchandise!
Looking for Percy Jackson merchandise, books, posters, shirts, and more? Welcome to our Percy Jackson store! It is always updated, so be sure to check back. If you are looking for really cute Camp Half Blood Merchandise and Percy Jackson shirts, you should check out RedBubble.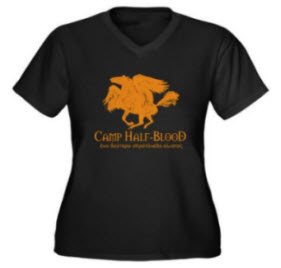 If you are looking for other unique Percy Jackson merchandise, you will find a lot of it on Etsy. They have everything from beaded bracelets to stickers to shoes to earrings! 

Teepublic is another great place to get fan-made Percy Jackson shirts. Their selection changes often but some of my favorites are the "I'd Rather Be Reading Percy Jackson" and "SPQR" (because I'm a geek for Latin!).